A Testimonial to our Teachers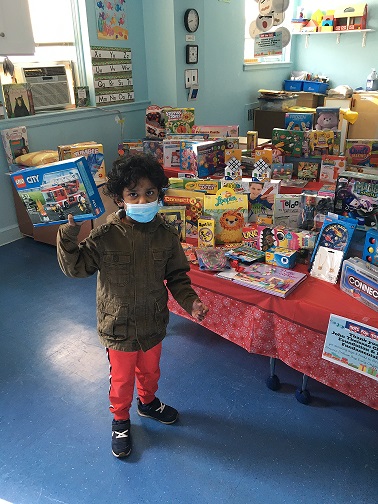 At the end of a very challenging year, a wonderful mom of a preschool student at our Pelham Bay Early Childhood Center in the Bronx shared her appreciation for the work of Birch teaching staff. Next to seeing students "light up" when they learn something new, it's recognition like this that makes all the work worthwhile.
Dear Teachers,
Merry Christmas and a very happy new year to you. I want you to know that you are seen and you are valued.
Teaching during this pandemic is not easy and is so far from typical. Its literally nothing school systems have ever done before. And you are putting all your efforts and making it best.
I know how much you miss your students and how much they mean to you, how they become "your kids" and how much you love seeing them light up when they learn something new. This makes my heart happy! Very happy! Don't worry. Your students are still learning something new, and with my child I am also learning every day, and trust me, every day it's something new for me to learn from my child Kiaan.
I see the efforts of Kiaan class teacher's Ms. Daisy and Ms. Ada. I also have to mention Kiaan's favorite session is OT with Ms. Tricia, and of course, Ms. Alexa: You all are the best! Even though you might feel you are not teaching, you're teaching!
Right now, all I can say is all the teachers right now you're creating a history. 2020 will be remembered as the year we all learned how to live life at a distance from each other and continued to function as a society.
Wishing you all the very best for 2021.
Thank you once again!
Enjoy your vacation😊
— Urmila Hardial