More information for our 2023 Birch Family Services Soirée coming soon!
---
Our Birch Family Services Soirée: Honoring Everyday Achievements was held on November 3, 2022 at the Midtown Loft & Terrace, with hundreds of our stakeholders joining together for an enchanting evening of supporting our mission. Because of the generosity of our attendees, sponsors, and donors, our soirée raised nearly $300,000 which will help provide critical educational, employment, and community support services to people with autism and developmental disabilities. We wish to thank everyone who made the night the success that it was. It is with these lasting partnerships that make our work possible and help us continue to honor the everyday achievements of the people we support.
Our Honorees
The Edith Glick Shoolman Children's Foundation
Birch Family Services Legacy Award
Lamb Insurance Services
Birch Family Services Corporate Vision Award
Assembly Member Michael R. Benedetto
Birch Family Services Legislative Advocate Award
Our Incredible Sponsors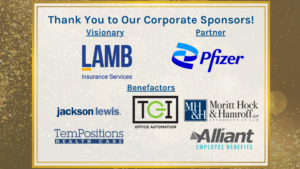 Visionary
Lamb Insurance Services
Partners
Judge Brian Cogan & Ms. Robin Keller
Kimberly & Carl Hernas
George & Anitha Varughese
Pfizer, Inc.
The Omer Foundation
The May Ellen and Gerald Ritter Foundation
Leaders
Matthew Sturiale
Judith and Robert Fullmer
Benefactors
The Family of Michael Brecher
Jay & Andrea Indyke
Dr. Ronald & Mrs. Jean Rawitt
Alan and Jackie Goldberg
TemPositions Health Care, Inc.
Moritt Hock & Hamroff LLP
Alliant Employee Benefits
TGI Office Automation
Jackson Lewis P.C.