A Message from the CEO – National Direct Support Professionals Recognition Week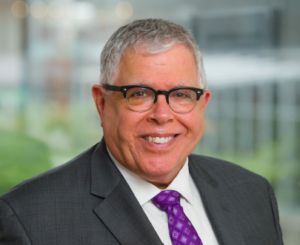 Dear Staff,
First, I hope this communication finds you and your loved ones safe and in good health. I hope you had an enjoyable summer and the opportunity to spend time with family and friends. September is usually the seasonal start of a new year. This is true now more than ever before as we navigate helping our children return to school, our individuals return to day program, assist those in need of community, social and employment support, and most importantly – continuing our vigilance in keeping everyone safe.
September 13-19, 2020, is National Direct Support Professionals Recognition Week. This is part of a national movement to bring attention to the critical role of DSPs supporting individuals with autism and developmental disabilities to lead the lives that they want as contributing members of their communities. To those frontline staff, we thank you for tirelessly providing assistance and training to the people we support and supporting those individuals in achieving their dreams. Each day, DSPs share their talents to enhance the lives of others. You put the needs of others first and support people in reaching their fullest potential. You manage to do this with maturity, patience, sensitivity, and good judgment, even in challenging situations — especially in this heartbreakingly challenging time we have all endured during these past six months.
On March 20, when everyone else was told to stay at home and keep safe from COVID-19, our DSPs and frontline staff selflessly demonstrated what it means to be an essential worker continuing to come to work each day to support our individuals and families. With the mandatory closure of day habilitation and prevocational programs and restrictions on visitors and participation in community activities, our DSPs worked around the clock to meet the complex and emerging needs of everyone — often putting their own personal needs on hold. On top of continuing to provide the same high-quality level of service that our community expects, our committed DSPs returned to work each day to provide solace and safety to the individuals you support, even as some became ill. They have comforted the sick through quarantine, kept our individuals safe and engaged in productive activities, and have grieved with them when we lost five individuals living in our residences — Luis Arce, Kevin Brady, Lawrence Hubbard, Mitchell Josephy, Henry Jackson — during this most difficult time.
Whether you work in Community Services as a DSP, Shift Supervisor, Medical Coordinator, Assistant Manager, Cook/Housekeeper, or Job Coach, you are committed to the mission, proud to see our individuals reach important milestones, and love the work that you do. You are the heart of the organization. You are the BIRCH IMPACT.
Thank you for your extraordinary efforts in supporting our individuals and families. It continues to be a source of motivation and inspiration for me.
This week you'll be hearing more about the good work of our frontline staff and the impact they are having each day on the people we support. Each of our programs are planning celebrations to recognize and thank them for all that they do. I hope you'll take a moment to give a shout out to all our frontline staff to acknowledge their commitment and contribution to our mission and ensuring that those we support are safe, in good health, and thriving.
Have a great week!
Matt Sturiale, LCSW
President & CEO