Adventures in Homeschooling: Slime 101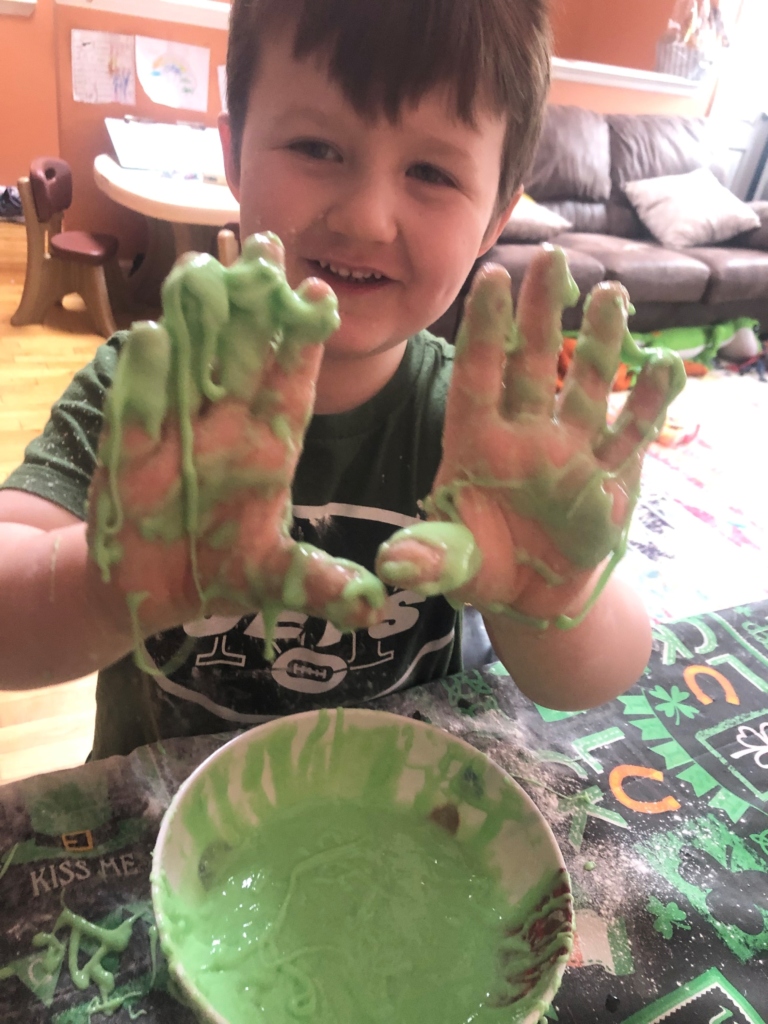 Daniel, a preschooler at our Riverdale Early Childhood Center, asked his mom to show his teacher, Ms. Beth, what he's been up to while his school has been closed.
Yep, he made slime — cornstarch in water with jello powder mixed in to give it a lime flavor. Later, Daniel and his mom played with bristle blocks for a while — he made the cave of wonders and the magic carpet from Aladdin — "his favorite movie these days," reports mom.
Next they worked on some OT skill building exercises — cutting and gluing and coloring and picking up some cotton balls and putting them in a cup with kids tweezers.
Thanks for sharing, Daniel!
If you'd like to share some snapshots from your own Adventures in Homeschooling, please send them to your child's teacher and let us know what's going on!