Birch Family Services 5K Forward Race an Unprecedented Success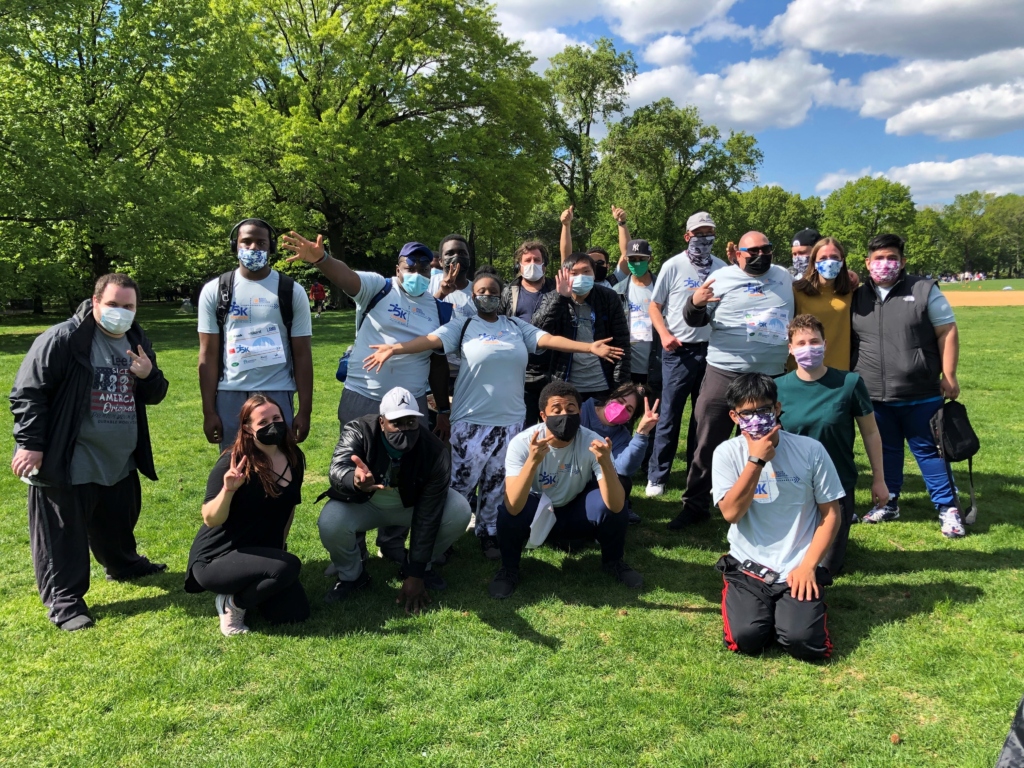 "This year's event was our most successful yet and will go a long way in supporting our mission to empower people with autism and developmental disabilities." – Matt Sturiale, President & CEO
We hosted our 9th annual 5K Forward: Fast Track to Empowerment Race May 12 – 18, and it was a tremendous success! Hundreds of families, students, and companies joined the virtual race by running, walking, or rolling in their own neighborhoods, raising an unprecedented $134,000 (and counting) for Birch Family Services.
In addition to the over 200 people who registered as racers or fundraisers, more than 850 children, adolescents and adults we support in our schools, residences, and other programs across New York City participated in more healthy and inclusive events than in prior years. We also had more staff and individual engagement than ever before, and more corporate participation and support. The success of this event will enable us to continue to provide the excellence in educational, employment, and community support services to people with autism and developmental disabilities expected of Birch Family Services.
"From preschool to graduation, employment and beyond, Birch Family Services is proud to support individuals with disabilities in achieving their goals," said Matt Sturiale, President & CEO. "It has been incredible to see the community rally together and we thank all participants for helping us surpass our fundraising goal. This year's event was our most successful yet and will go a long way in supporting our mission to empower people with autism and developmental disabilities."
The winners of this year's 5K were announced on May 20, at our Virtual Finish Line Party. Congratulations to our champions!
1st Place – Men – Jim Pastore – 18:16
1st Place – Women – Michaela Spannaus – 20:55
Top Fundraising Team – Team Sammy – $14,600
But whether they ran, walked, rolled, sponsored the event, raised money or cheered their friends and family on, everyone who participated are winners in our book!
5K Forward was generously supported by sponsors including TD Bank, Alliant Employee Benefits, Lamb Insurance Services, Capalino, Jackson Lewis LLP, Moritt Hock & Hamroff LLP, TGI Office Automation and United Healthcare.