Birch Family Services Appoints New Board Chair & Expands Board of Directors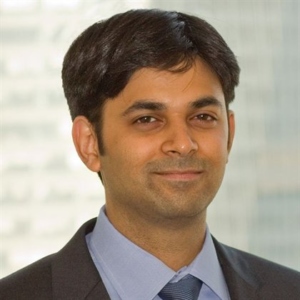 NEW YORK (March 11, 2021) — Birch Family Services, a leading provider of education and community support services for people with autism and developmental disabilities, is pleased to announce the election of Sameer Gadre as Chair of the Board of Directors. Sameer succeeds Robin E. Keller, who has served as Chair since 2005 and overseen the organization's transformative growth to meet the changing needs of individuals with autism and developmental disabilities and their families.
"Birch Family Services has been extremely fortunate to have benefited from the stewardship of Robin Keller, a passionate advocate for those we support and we are grateful for her continued involvement," said Matt Sturiale, President and CEO of Birch Family Services. "We are excited about Sameer's appointment and look forward to continuing to grow under his leadership as we expand and diversify our educational, residential, employment and community support services. Sameer's personal journey as a parent of a child with special needs and strategic acumen will help us navigate the future through the implementation of our strategic plan."
Sameer, who joined the organization's Board in 2019, is a managing director at J.P. Morgan Chase & Co. where he serves as head of corporate and investment bank strategy for the Americas. He currently resides in Manhattan with his wife and two children, including a son on the autism spectrum.
"I am honored to have been appointed as the Chair of Birch Family Services' Board of Directors," said Sameer "I look forward to continued partnership with Matt, Robin and the organization's dedicated leadership team and our committed Board of Directors as we collectively further Birch's mission.
Robin, a retired partner at Hogan Lovells US LLP, has been a member of the Birch Family Services Board of Directors for nearly 20 years. During her tenure as Chair, the organization expanded residential and day services for adults with developmental disabilities; established a Children's Residential Program to support adolescents ages 10-21 and launched the New Frontier program to help young adults with autism achieve their personal and career goals following graduation. In November 2019, the Board of Directors under Robin's leadership approved a new strategic plan to support continued expansion and diversification of the education and community services available for individuals and families. She also facilitated the recent expansion of the Board to ensure the appropriate guidance, oversight, and expertise for a growing organization. Robin will continue to serve as first Vice Chair of the Board of Directors.
"It has been my privilege to serve the Birch Family Services community as Board Chair," said Robin. "I'm extremely pleased to entrust the leadership of the Board to Sameer, who brings brilliance and passion to the task,  supported by a new generation of thoughtful and committed board members, supplementing the loyal contributions of our other long term Board members."
The new year brings additional changes to the Board, including the election of four new Members: Kimberly R. Hernas, Keith Tamayo, Andrea Belcher, and Faheema T. Rostom. Nicholas X. Jerez, who joined in 2019 and served as the governance body's Secretary, is stepping down from the Board.
###
About Birch Family Services
Birch Family Services empowers individuals with autism and developmental disabilities to lead fulfilling lives. From preschool to graduation, employment and beyond, Birch offers fully integrated programs to support individuals in achieving their goals throughout their lifetime. For 45 years, Birch Family Services has been a leading provider of education, employment, and residential programs in New York. Every year, the organization supports more than 2,000 people with disabilities and their families across at 30 locations across New York City. For more information, visit www.birchfamilyservices.org.