Birch Family Services Fall Food Drive Supports School Communities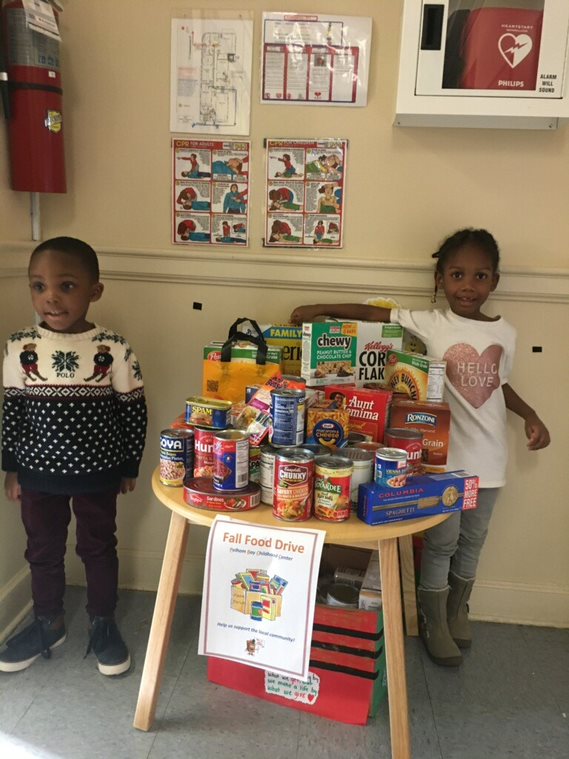 "Thanksgiving is a time of year where we reflect on our good fortunes, express our gratitude, and give back to those in need," said Birch Family Services President and CEO Matt Sturiale. "This Food Drive reflects Birch Family Services commitment to support all those in our communities."
Birch Family Services' recent Fall Food Drive provided a bounty for New York City students and their families over the Thanksgiving holiday. Members of the community, as well as the general public, were encouraged to drop off nonperishable food items at our Pelham Bay Early Childhood Center in the Bronx and Springfield Gardens Education Center in Jamaica, Queens.
"Thanksgiving is a time of year where we reflect on our good fortunes, express our gratitude, and give back to those in need," said Birch Family Services President and CEO Matt Sturiale. "This Food Drive reflects Birch Family Services commitment to support all those in our communities."
Over just a few days, the Pelham Bay program alone received about 115 food items, which were distributed by St. Vincent de Paul Food Pantry at the church of St. Theresa of the Infant Jesus, which shares space with the Birch Family Services school. And Springfield Gardens brought in five large boxes of food that was distributed by its landlord the Christ the King Center on Farmers Boulevard.
"This certainly helped many families who come here to enjoy thanksgiving," said St. Theresa's Monsignor Thoms B. Derivan. "On their behalf, I thank you as well. I have informed our parishioners in our parish bulletin of the generosity of the Pelham Bay Early childhood center and Birch Family Services. It is a pleasure to have you as our neighbor.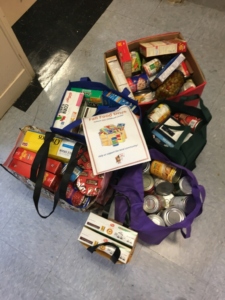 Birch Family Services empowers individuals with autism and developmental disabilities to lead fulfilling lives. From preschool to graduation, employment and beyond, Birch Family Services offers fully integrated programs to support individuals in achieving their goals throughout their lifetime. For nearly 45 years, Birch Family Services has been thea leading provider of education, employment and residential programs in New York. Every year, the organization supports more than 2,000 people with disabilities across 30 locations in Manhattan, Queens, Brooklyn and the Bronx. For more information, visit www.birchfamilyservices.org.