Birch's Board Thanks Our Heroic Direct Support Professionals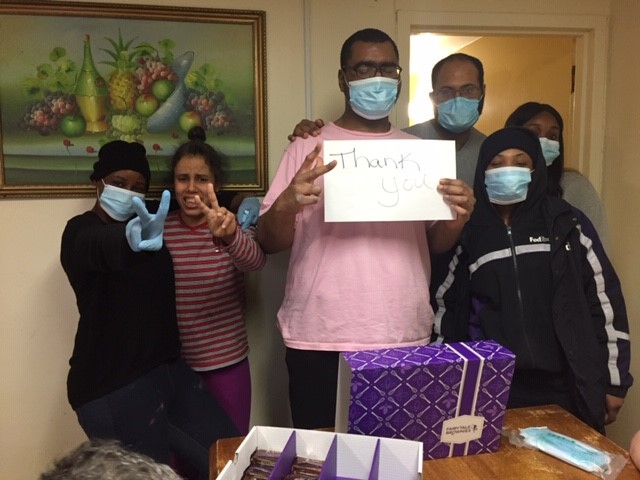 Direct Support Professionals and Residential staff at all of our residential homes in Manhattan, Brooklyn, Queens, and the Bronx received a much appreciated surprise — Brownies and cookies from the amazing FairyTale Brownies — as a token of their gratitude for the hard, brave work they've been doing on behalf of the people they support every day during the COVID-19 pandemic.
"The Birch Family Services Board of Directors acknowledges the heroic efforts of the residents and staff of Birch homes in adapting to this crisis. Thank you for your selflessness and compassion. Here's a sweet treat for all to enjoy.
With gratitude,
Board of Directors
Birch Family Services"
"Proactive people do not seek fame and glory. Just knowing their team is a success is enough to motivate them to continue leading and Birch has always display that to us. On behalf of the people we serve, staff and management; we would like to say 'Thank you,' and we truly appreciate," Patrick Azouma, Assistant Residence Manager, Irwin Place Residence.