Childcare Resources: DOE Regional Enrichment Centers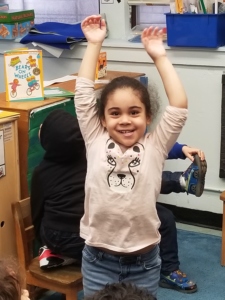 With the closing of schools and daycare centers, some of you may be struggling to balance your childcare needs with your work schedule. The NYC Department of Education (DOE) has launched a new program which may provide some relief in this area.
The DOE will be opening Regional Enrichment Centers which will provide all essential personnel – including certain Birch Family Services staff — who reside in NYC, and whose children attend school in the city, with free childcare at DOE locations. The centers will serve the families of "first responders, healthcare workers, and transit workers, as well as students in need of the most intensive support." Direct support professionals, including clinicians and support staff serving the behavioral health, intellectual/developmental disabilities, and child welfare communities in residential and community-based care settings, are included in the city's list of essential personnel eligible for prioritized childcare.
The program will begin on Monday, March 23, and centers will be open from 7:30 a.m. to 6:00 p.m.
Regional centers will operate in every school district in New York City and include early childcare through K-12. Children eligible for enrollment: 3-18 years of age and must be NYC residents. If you would like to enroll in one of these centers, you will need to complete the REC Enrollment Form on the DOE website. You must complete the form for each child you plan to enroll. You will then receive an email confirming your child's enrollment.
Per the DOE, remote instruction will be offered, 3 hot meals served a day; art, music and physical education will be provided. Centers will be operated by dedicated Department of Education staff, as well as personnel from the department's partners at dozens of Community-Based Organizations. Social distancing protocols will be followed at all regional centers, including maintaining 6 feet of distance between people and limiting classrooms to less than 12 students. Sites will be regularly cleaned and disinfected.
While this program may not be appropriate for everyone, it might be helpful to you and your family. As always, we appreciate all your hard work and dedication, especially during this difficult period.