Congresswoman Ocasio-Cortez Congratulates Birch on 45 Years of Service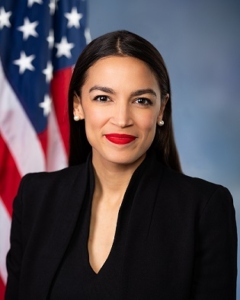 To the teachers, specialists, students, and leaders of Birch Family Services:
Today, I am honored and so fortunate to be able to say: congratulations and felicidades to the family that is Birch Family Services! For 45 years, you have led the way in dignified, exceptional education and ongoing care for a community that is too often marginalized. Each of you and your commitment to empowering your students and their families, to leading with compassion and hope, and to centering the people you work to support, have created a collective that has changed — and will continue to change — the world for so many.
This is not just a landmark for the staff, but a moment to celebrate the over 20,000 participants throughout the years who have come to you with needs that are complex and nuanced, and who have found the strength and dedication to pursue their self-defined quality of life to its fullest potential.
Our office had the pleasure of attending two reading hours at Pelham Bay Early Childhood Center, and were delighted to find the principal and teachers dressed to the nines in Dr. Seuss-inspired gear for the day. This set the stage for what this learning environment would be — these students were engaged, hanging on every word, and were so invested in the experience and one another. With the many challenges that come from educating energetic young minds, it was clear that this community truly values the rewards of hard work, a little bit of patience, and a whole lot of love.
We applaud each and every one of the teachers, staff students, participants, and community of Birch Family Services, and look forward to seeing the continued, remarkable impact you each have on the lives of those that walk through your doors.
In solidarity,