Corporate Advisory Network: Update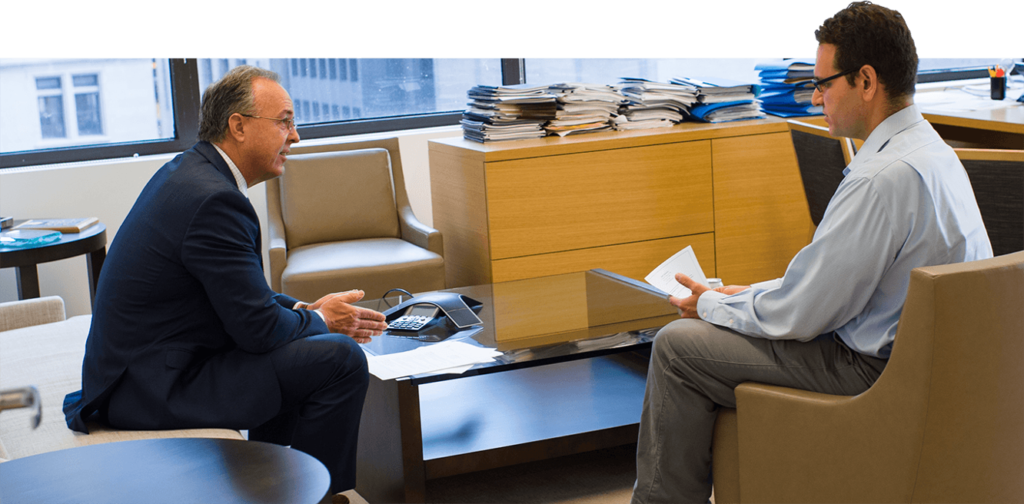 It is hard to believe that it's been a year since we launched the Corporate Advisory Network (CAN), but what a year! Since our first meeting in September 2018, the Network has grown from 14 to 41 partners committed to Diversity and Inclusion initiatives for young adults with autism and developmental disabilities in the workplace. Today, CAN members are engaged at various levels from securing "buy-in" for supporting employees with disabilities at their companies to considering volunteer or paid internships to creating full-time job opportunities to significantly impact the lives of young adults we support through our employment programs.
While recent studies have revealed the valuable impact of diversity on business, an estimated 80% of working-age individuals with a disability remain unemployed.
A LOOK BACK
At last year's inaugural meeting, hosted at the offices of CAN partner PricewaterhouseCoopers LLP, Victor Calise, Commissioner of the Mayor's Office for People with Disabilities, set the tone for the year ahead, presenting on the goals and successes of his office and the NYC:ARTWORK initiative, which builds partnerships and expands coalitions by connecting people with disabilities who are unemployed or underemployed to meaningful, living-wage jobs across the five boroughs.
Following that first successful meeting, Birch presented a workshop for current and potential members on Supporting Individuals with Autism and Developmental Disabilities in the Workplace (October, 2018). ln November, Birch President and CEO Matt Sturiale participated in a panel discussion (Autism Spectrum Disorder-Differently Abled) presented by the Association of Legal Administrators NYC Chapter, which focused on accommodations, resources, and services that help with individuals with autism transition into the workforce.
In January, 2019, CAN convened its second meeting at Lloyd's Bank. Representatives from Lloyd's spoke about the bank's mentoring and internship program that provides counseling and work experience for young adults with autism. The group also heard from our New Frontier program, which provides participants with autism with vocational preparation, job acquisition, and ongoing employer and employee support. Soon after that meeting, Matt was tapped to take part in Empowerment Across the Autism Spectrum, a discussion hosted by J.P. Morgan Chase at its offices in Jersey City. Speaking on the services landscape for young people on the spectrum as they transition into adulthood, Matt joined Jim Sinocchi, J.P.Morgan's global head of Disability Inclusion; Musi Lee, vice president of the firm's Global Autism at Work & Employee Accessibility; and Dr. Kevin J. Brothers of the Somerset Hills Learning Institute.
In April, Cooley LLP hosted the third CAN meeting in their beautiful new offices at Hudson Yards. At that meeting, Eric J. Felsberg and Craig S. Roberts, principals of Jackson Lewis P.C. presented on Ensuring Successful Diversity and Inclusion Practices in the Workplace, with a focus on executive management support for hiring employees with disabilities and providing appropriate workplace accommodations.
Finally, New Frontier participants were invited by CAN member Virtu Financial, formerly ITG, for a mock-job interview workshop this past August. Through role playing exercises, participants interviewed the financial technology company's Human Resources staff and received feedback and advice. Also in August, New Frontier staff was invited by the Federal Reserve Bank of New York to participate on a panel dedicated to discussing challenges faced by transition-age young adults with autism and developmental disabilities as they prepare to join the job market.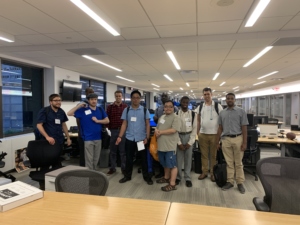 LOOKING AHEAD
In 2019-20, we plan to increase the number of our corporate members from an initial 14 partners at the inaugural meeting in September 2018 to at least 50 in 2020. We also are working to increase the number of professional development offerings focused on D&I in the workplace for our partners. Finally, we've set a goal to engage at least 3 to 5 corporate members in mentorship or internship programs with the prospect of permanent employment for qualified participants.
We've come a long way since that first meeting, but there is still much to be done. While recent studies have revealed the valuable impact of diversity on business, an estimated 80% of working-age individuals with a disability remain unemployed. This high percentage number parallels the number of individuals on the autism spectrum believed to be unemployed. However, this disheartening statistic can be turned around if companies are willing to commit to the foundational principles of diversity and inclusion.