National Direct Support Professionals Week – A Message from Matt Sturiale, President and CEO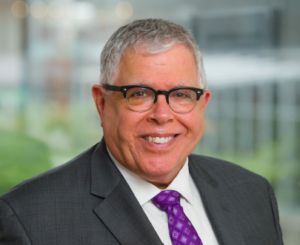 "The only way to do great work is to love what you do". – Steve Jobs
To All Birch Direct Support Professionals and Education Support Staff:
September is a month of new beginnings. In our field, it means a new school year for the staff who work and the children that attend our schools. Our Community Services programs are seeing new individuals seeking our support in our residences, day programs and New Frontier. It is a time for change; a time for beginning a new class, a new school, a new job, new friends or a new home. There is a lot of hope and excitement about the possibility of learning new things. There is enthusiasm about our mission – empowering individuals with autism and developmental disabilities to lead full lives. Our mission comes to life each and every day by YOU – our frontline staff. You provide hope for families and inspire our children, adolescents and adults to thrive. It is our Direct Support Professionals working with our teachers, clinicians, support staff and management that create the BIRCH IMPACT. You are the foundation of all things possible for our individuals and families.
September 8-14, 2019 is National Direct Support Professionals Week. This is part of a national movement to bring attention to the critical role of DSPs supporting individuals with autism and developmental disabilities to lead the lives that they want as contributing members of their communities. To those staff, we thank you for:
Tirelessly providing daily personal care to the 2,000 persons we support;
Teaching the academic and life skills daily with compassion and meaning; and
Supporting people to be actively engaged and working in their communities.
Each day, DSPs share their talents to enhance the lives of others. You put the needs of others first and support people in reaching their fullest potential. You manage to do this with maturity, patience, sensitivity, and good judgment, even in challenging situations. Whether you work in Community Services as a DSP, Shift Supervisor, Medical Coordinator, Assistant Manager, Cook/Housekeeper, Job Coach, or in our Education Programs as a Teacher Assistant, 1:1 Aide or support staff member, you are committed to the mission, proud to see our individuals reach important milestones, and love the work that you do. YOU ARE THE BIRCH IMPACT and what makes us great!
Thank you for your extraordinary efforts in supporting our individuals and families. It continues to be a source of motivation and inspiration for me. I will continue to work on behalf of our individuals, families and YOU to ensure we recruit and retain the best qualified and trained workforce that makes Birch a quality organization.
This week you'll be hearing more about the good work of our frontline staff and the impact they are having each day on the people we support. Each of our programs are planning celebrations to recognize and thank you for all you do. I'm sending this communication to you on a Sunday because 44% OF BIRCH'S PROGRAMS ARE OPEN TODAY – specifically, our residential programs. A very special SHOUT OUT to our WEEKEND DSPs who often miss their own family events and celebrations to ensure our individuals experience opportunities that facilitate connections with their families and promote community inclusion. My very first paid position in this field was as a weekend DSP in a residential program and I understand the sacrifices you make to support our individuals and families.
THANK YOU! Have a wonderful week! With respect and admiration,
Matt Sturiale
Presdent & CEO
Birch Family Services