Introducing the Birch Family Services Empowerment Circle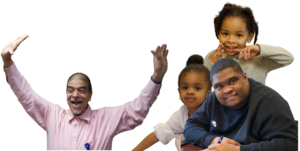 We are excited to share a new initiative that we believe will further empower our organization and strengthen our impact in our community—the Birch Family Services Empowerment Circle. We wanted to share this important update to individuals who are passionate about creating positive change. The Empowerment Circle is an opportunity for our most dedicated and influential supporters to deepen their involvement with Birch Family Services. Members will have access to unique benefits and privileges that will allow you to make an even greater impact on the lives of the individuals we support.
Here are some of the exclusive benefits you can expect as a member of the Empowerment Circle:
Personalized updates: Personal messages regarding the impact of your contributions, including introductions to Birch Family Services leadership.
Invitations to special events: Priority invitations to exclusive events such as our annual soirée, private donor receptions, and other exciting gatherings that bring together like-minded supporters.
Recognition and appreciation: Special recognition in our annual report as a distinguished member of the Empowerment Circle, highlighting your pivotal role in enhancing our programs and services. Each year we'll also send members a special token of our appreciation.
Customized giving opportunities: Collaborate with our team to explore customized giving opportunities that align with your personal interests and philanthropic goals, ensuring your contributions have a lasting impact.
This is a new way for us to show our gratitude and get to know the people who support our mission. Together, we can continue to have an impact on those we support and create a brighter future for individuals with autism and developmental disabilities.
Join us in creating lasting impact in our mission delivery.