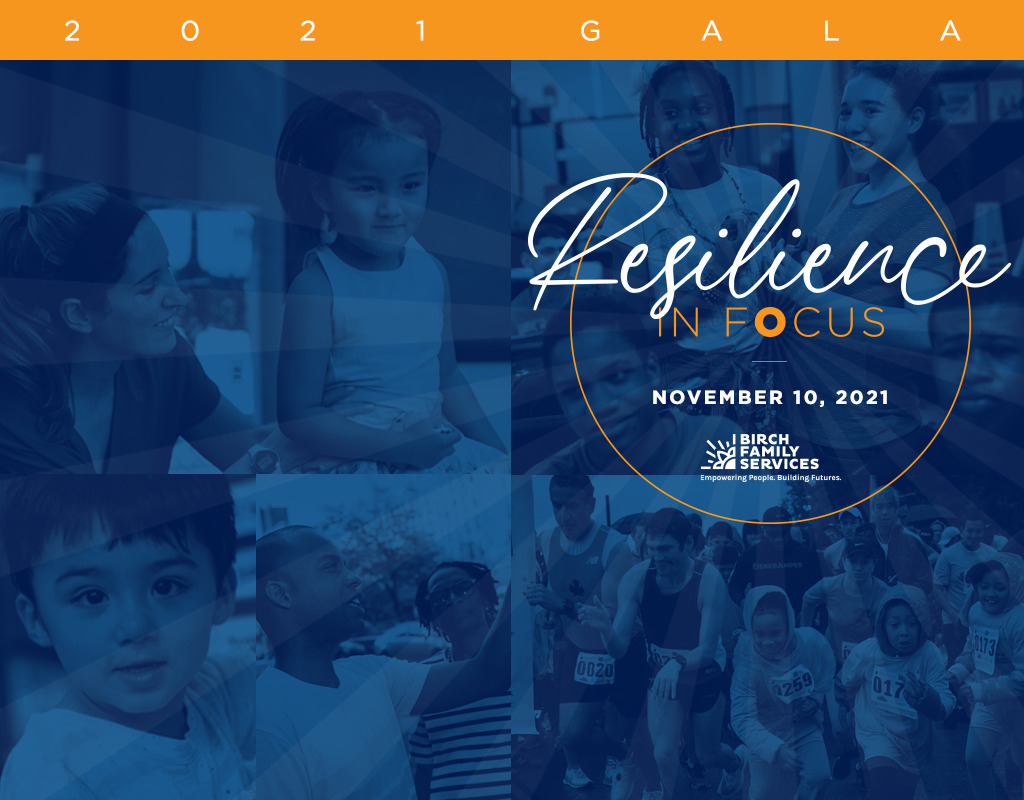 On November 10, 2021, we celebrated Resilience in Focus, and had an incredible evening with you all! Whether you joined us in person, or virtually on our livestream, THANK YOU!
The event celebrated the resilience and accomplishments of the Birch Family Services community and honored the more than 700 heroic frontline workers providing uninterrupted care and critical residential, educational, employment and community services to individuals and their families throughout the pandemic.The Voices of Hope Award was presented to TD Bank for its steadfast support to empowering people with autism and developmental disabilities. George Andreozzi, Senior Vice President, TD Bank accepted the award on behalf of the company. The Birch Heroes Award was presented to our outstanding frontline staff. Shannon Channer, Assistant Manager at a Birch Family Services group home and Marjory Antoine, Deputy Director of Education at Birch Family Services accepted the award on behalf of the organization's more than 700 frontline workers.
You can relive the whole evening by watching the Livestream on YouTube, and check out our Feature on ABC News here!