Hats Off to Susser School Class of 2020!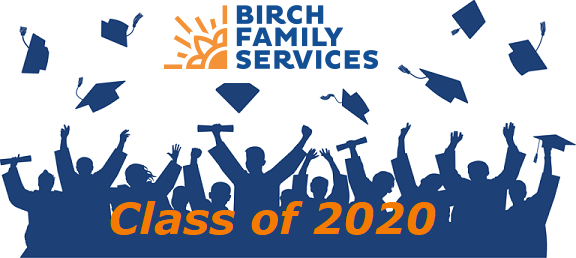 While quarantine and virtual learning posed its challenges, students from our preschool and school-age programs either moved up or graduated on schedule. Indeed, 14 talented students from our Phyllis L. Susser School for Exceptional Children completed their final high school year stronger, and ready to take on the world.
"On behalf of the Susser School Community, Congratulations," said Susser School Principal Michael Claus. "We wish you much success in your future endeavors."
For our students enrolled in 12-month education programs, we have planned a fun-filled session encouraging safe, outdoor activities. While awaiting guidance from the state and city on whether we will be re-opening in September, we are creating a comprehensive plan for a healthy and safe return to in-person learning for our students.
The Phyllis L. Susser School For Exceptional Children (SEC) is a New York State approved non-public school that provides a 12-month special education day program for students age 10-21, funded by their local school districts. SEC is located in a quiet residential neighborhood within walking distance to St. John's University and CUNY Queens College.
We serve a diverse group of students with educational challenges such as: autism, emotional disability, intellectual disability, impaired speech, other health impairments, multiple disabilities and traumatic brain injuries. Our students come from Brooklyn, Manhattan, Queens and the Bronx.