Home Comes to Luis for the Holidays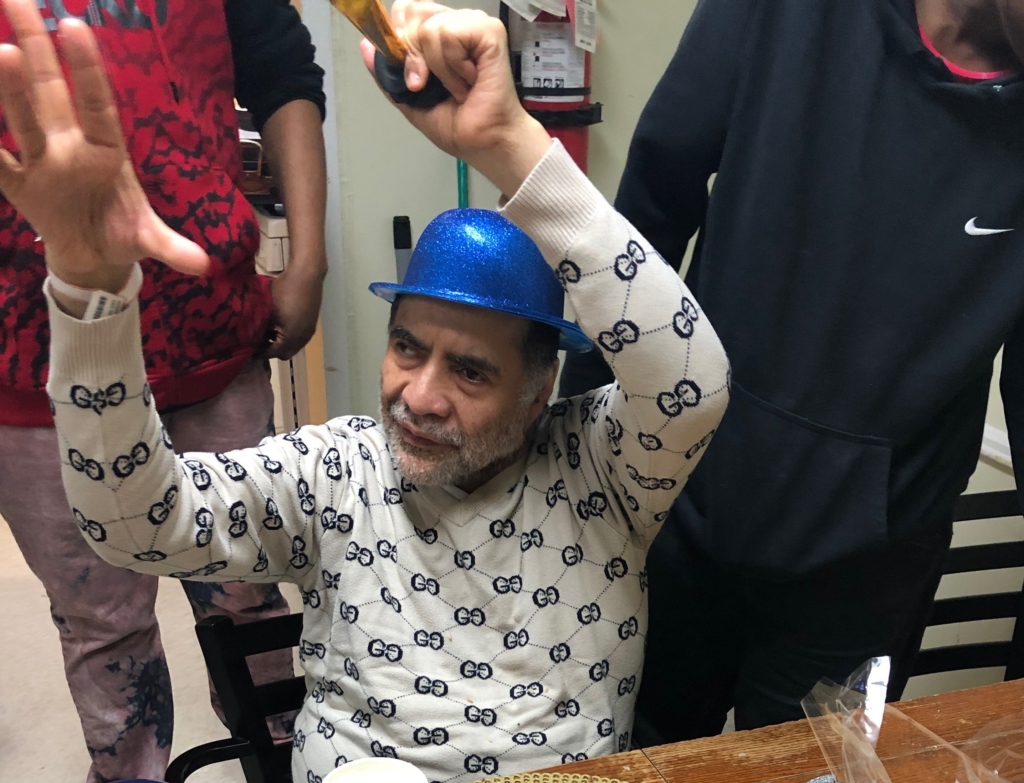 "Luis was very excited to be back home with his peers and to have the opportunity to finally celebrate the holidays at home," said Dawn Kinley-McCullough, a program operations coordinator for a number of Birch residences, including the one where Luis lives. "This year, he's definitely looking forward to celebrating the holidays with his friends!"
If anyone love's Christmas, it's Luis.  
Last year, however, while celebrating his favorite holiday with housemates at his residence on 148th Street in Washington Heights, Direct Support staff noticed that he was not his usual bubbly self. They quickly performed a physical assessment and called 9-1-1. It turns out that Luis, who has developmental disabilities, had experienced a significant medical emergency that required surgery.  
While he was in the hospital, Direct Support staff from Birch Family Services visited and spent time with Luis, advocating for his health, safety, and other needs. Upon transition to a Nursing Rehab, the staff and his housemates surprised Luis with a festive Christmas party do-over where he was able to open all of the gifts he had been unable to at the time of his medical emergency. The joy on his face was priceless and Luis, who recovered nicely, returned home shortly.    
"Luis was very excited to be back home with his peers and to have the opportunity to finally celebrate the holidays at home," said Dawn Kinley-McCullough, a program operations coordinator for a number of Birch residences, including the one where Luis lives. "This year, he's definitely looking forward to celebrating the holidays with his friends!" 
As part of its commitment to service provision across the life time, Birch offers adults, starting at age 18, the opportunity to live independently from their family members. Direct Support Professionals and Clinicians work together to support each person to live their best life. This includes developing independent living skills, becoming active members of the community, striving for optimal health, and identifying and actively pursuing their life goals while living in a safe home. 
As part of our commitment to service provision across the life span, Birch Family Services offers adults, starting at age 18, the opportunity to live independently from their family members. Residential opportunities are person-centered and we work closely with each person and their family members to determine the right environment and appropriate level of supports to ensure success. Birch offers residential services that provide 24-hour supervision and works with individuals on alternatives that do not require that level of support.
Please consider making a contribution today. You truly can make a difference!