How Dave Landed Back on His Feet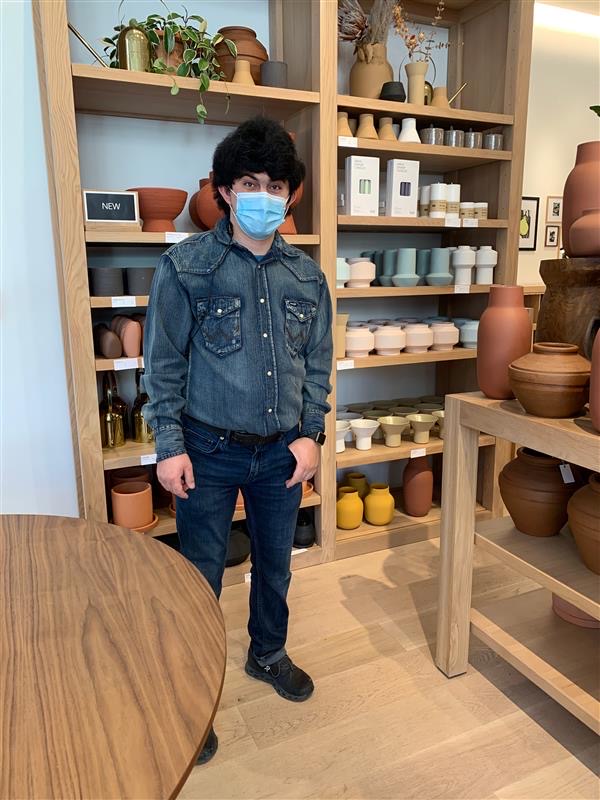 Dave F. describes himself as "a real go-getter," which sounds about right for the kind of person who can just pack up and move from the comfort of his family home in Georgia to follow his career goals in New York City. "I'm motivated to work," says Dave. "I like a routine where I have to set tasks to complete each day. Working makes me feel great and like I've accomplished something. It helps me to rest at the end of each day."
Dave's arrival in the city 8 years ago coincided with the launch of Birch's New Frontier program in 2013, which provided him – and others on the autism spectrum — with workplace readiness training and interview coaching. At that time, his goals were pretty straight forward: to "secure an engaging full-time retail position." New Frontier helped him to do just that, giving him the mental space and a routine that allowed him to acclimate to the city and learn the basics of looking for a job. Before too long, he landed a position at REI, first in the stock room and then as an associate on the sales floor. He loved the job so much he stayed with it for 6 years, only leaving last year when he was furloughed on account of the pandemic. Unfortunately, while Dave expected to return to REI, he was finally laid off as the pandemic continued.
"Last year was really difficult for me," confides Dave. "I lost my job, and being in New York City during the pandemic was really scary. But it challenged me to be more patient with people, to better understand how to connect with them virtually, and to be okay with the uncertainties."
Ever the "go-getter," Dave stayed focused on the goal that brought him to the city. Now with six years of stock, merchandising and sales experience under his belt, he hoped to continue in that direction. Not that he had to wait long. Within four months, Dave landed a job as a Stock Associate in a Manhattan store of Canadian furniture company EQ3. In that role, he helps prepare the store for opening, restock floor items, organize, and maintain the stock room. He also collaborates with the stock and sales team. More important, he loves it — and it sounds like the feeling is mutual. "My supervisor helps me to stay on task, teaches me new ways of doing things, and offers guidance whenever I need it. He even listens to my ideas." What more can you ask for in a boss?
According to Dave, participation in New Frontier helped him to get comfortable in his jobs and learn new tasks as well as provided him with an outlet to meet new people. Program staff understand his interests and skills, and are available for support whenever he needs it. Today, Dave continues to participate in New Frontier through its virtual programming, including its Social Leisure Club and Health & Wellness workshops. "I really like hanging out with New Frontier staff and others in the program," says Dave. "I'm a social person and spending time with them makes me feel at home and accepted."