How Jennifer Started Moving Again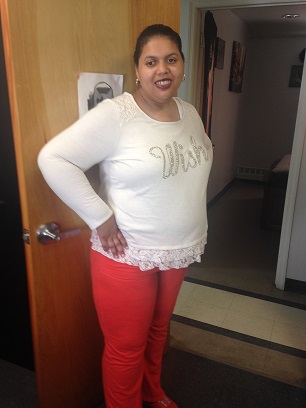 Jennifer, who is on the autism spectrum and lives at the Birch Family Services Irwin Place residence in Queens, used to love to exercise, move, and dance. But over time, she stopped listening to music and dancing, and she began to withdraw from her roommates. Formerly sunny and happy, she grew increasingly anxious and agitated.
Her care team determined that her diet and decreasing physical activity were preventing her from doing the things she loved. They recommended dietary changes, encouraged daily exercise, and gave her a pedometer to motivate herself.
"Jennifer is a friendly, happy young woman with the determination to achieve her goals," said Henry Arukwe, program operations coordinator for the Irwin Place residence. "Birch Family Services staff helped Jennifer on her road to wellness by providing her with support — emotional, psychological, and physical — and a safe environment."
Today Jennifer feels great about her newfound energy. She's much less anxious and frequently asks to go to recreational activities. And when the music starts, so does her dancing.