New Frontier Annual Night of Recognition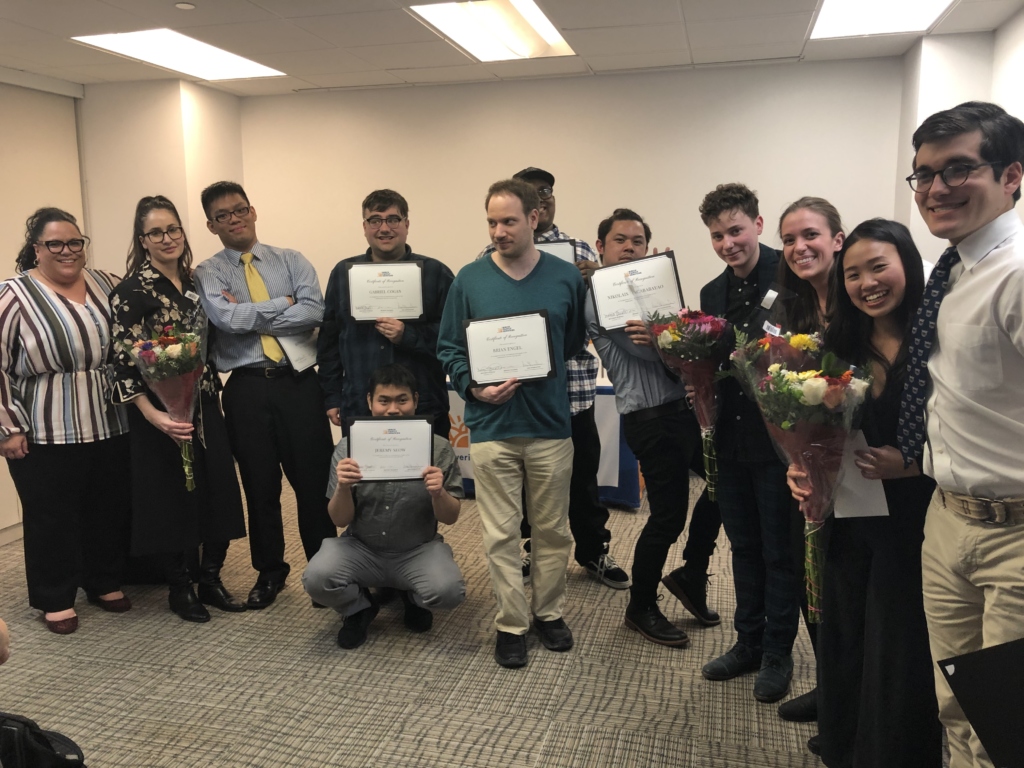 On March 4, Birch Family Services' New Frontier program hosted its second annual Night of Recognition dinner event, where we celebrated the accomplishments of the members of our program as well as the extraordinary support of our professional partners.
The New Frontier Night of Recognition proved to be a wonderful opportunity for program members to come together and celebrate their accomplishments alongside families and professional partners," said New Frontier employment manager Ludovica Alcorn. "There was a profound sense of camaraderie and enthusiasm in the room."
During the evening, six NF members were recognized for success in securing and maintaining positions. These exceptional members include Samuel Antar (Trader Joe's), Gabriel Cogan (Rockin' Dogs), Ronell Culbengan (H&M), Christopher Jones (FedEx), Nikolais Macababayao (Escape Virtuality), and Jeremy Seow (QSAC).
In addition, NF members honored our professional partners in a range of categories, including: Lloyd's Banking Group (Corporate Mentor Partnership); Queens Z00 and Brooklyn Bridge Park (Volunteer Partnerships); The Riverside Church (Internship Partner); and Trader Joe's, Rockin' Dogs, H&M, FedEx, Escape Virtuality, and QSAC (Employer Partnerships).
Through New Frontier, Birch Family Services provides adults with autism and developmental disabilities with vocational preparation, job acquisition, and ongoing employer, and employee support so they can thrive in both their job search and their chosen careers. Our staff helps participants develop the skills needed to communicate appropriately and understand group social dynamics.