Now Accepting Applications: Springfield Gardens Education Center School-Age Program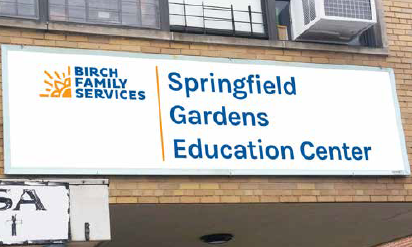 Birch Family Services is currently accepting applications for students ages 5-11 for the School-Age Program at the Springfield Garden Education Center.
Our school-age program focuses on the development of students' abilities and uses a strengths-based approach in a supportive environment. The program provides families with the tools and strategies necessary for them to best advocate for their children as they transition through school to adult life.
The Springfield Gardens Education Center is a vibrant, community program located in Southeast Queens. The majority of our staff resides in the neighborhood or surrounding towns. We have a large, diverse group of talented special educators and clinicians who provide a warm, nurturing environment in which our young students thrive. Our classrooms are rich in literacy based programs, visual supports, technology, and social emotional instructional supports.