On the Frontlines of the Covid-19 Pandemic, Residential Staff Go Above & Beyond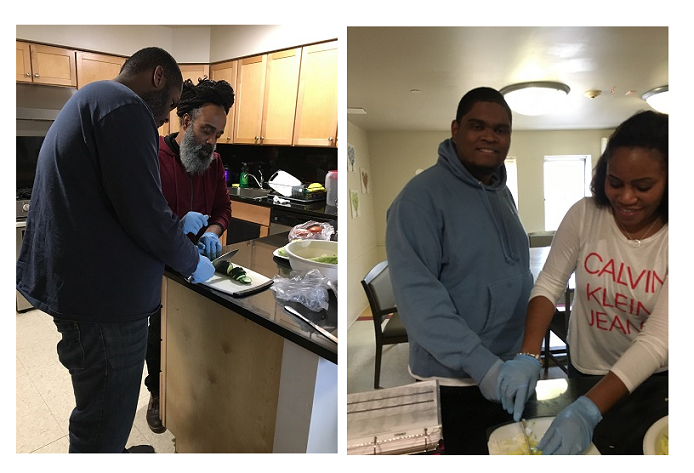 While coping with the coronavirus (Covid-19) pandemic is difficult for everyone, it's especially challenging for people with intellectual and developmental disabilities to navigate the sudden disruption to daily life and routine. No one knows this more than our Direct Support Professionals (DSPs), nurses, behavior intervention specialists, clinical and residential staff, who have gone above and beyond the call to service since the beginning of the crisis in New York City, working long hours and putting their own needs aside to provide critical care services to the people they support.
Like other essential workers, Birch Family Services' DSPs and residential staff are called upon to act when others are being told to stay at home. Embracing their status as frontline workers in protecting the health of people living in Birch residences, they selflessly recognize that they will likely support someone with Covid-19 or quarantine those exposed while continuing to do their job — and many already are. With limited protective equipment and respite during long shifts, the work is challenging and exhausting, but they show up to work each day, ready to support some of the city's most vulnerable people.
"Thank you for your selfless support to others, sensitivity, dedication and, compassion. I am truly inspired by and grateful for your remarkable efforts. Not all heroes wear capes; some work as DSP's on the frontline," Lisa Sterrantino, Director of Community Services & New Frontier.
"To all our DSPs and residential staff, THANK YOU for the extraordinary work that you do every day, and for the sacrifices you are making on a daily basis. Now, more than ever, what you do is essential to the people you support. The strength and commitment you show every day is an inspiration to us all," Matt Sturiale, President & CEO, Birch Family Services.
Do you want to be part of a team having an impact during this crisis?