Phyllis L. Susser and the Founding of Birch Family Services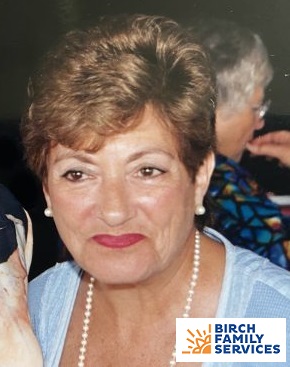 Phyllis L. Susser was a visionary, a pioneer, and a leader for social change for the disenfranchised, using her considerable skills and energy to advocate for those with developmental disabilities and social and behavioral challenges, helping them to live their lives as fully and independently as possible. Inspired by her teacher and mentor, she established the Herbert G. Birch School for Exceptional Children in 1975 — the same year as the enactment of the milestone Individuals with Disabilities Education Act (ACT), the federal law that supports special education and related service programming for children and youth with disabilities — with 28 students and 11 staff members, and she built that program into a provider of educational and long-term supports serving more than 2,000 individuals each year in 30 locations in Manhattan, Queens, Brooklyn, and the Bronx. Now our flagship, the School for Exceptional Children was re-named the Phyllis L. Susser School for Exceptional Children in April 2006 in recognition of Phyllis's visionary leadership.
Phyllis also was never afraid to serve the socially ostracized. Even when it was not widely accepted, Phyllis opened the doors of Birch's early childhood centers and residences to infants, toddlers and preschoolers affected by HIV/AIDS. She established one of the first camp programs for families living with HIV, staffed almost entirely by volunteers. She was relentless and selfless in her pursuits, and always persevered until she successfully accomplished her mission. Today, Birch Family Services is recognized as a leading provider of early childhood education, residential, employment, and community services for people with autism and developmental disabilities. But without Phyllis's inspiration, vision, and determination, Birch Family Services, would not exist.
This post is part of the BIRCH@45 Campaign, celebrating 45 years of Birch Family Services. Register for two of our celebratory virtual gatherings: the BIRCH@45 5K CHALLENGE, a virtual 5K that will take place from October 5–12, 2020, and Celebrating Today, Building Tomorrow HONORING BIRCH@45, a virtual community event to raise awareness of and funds for Birch Family Services on Monday, October 26, 2020 with an e-reception at 6:45 PM ET.