Read for the Record, Birch Family Services Style
Every year, Birch staff, Board members, friends, and volunteers have a blast participating in Jumpstart's Read for the Record. This year was no exception!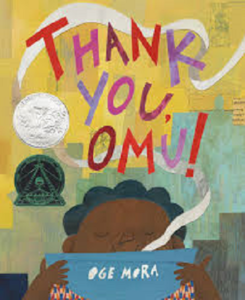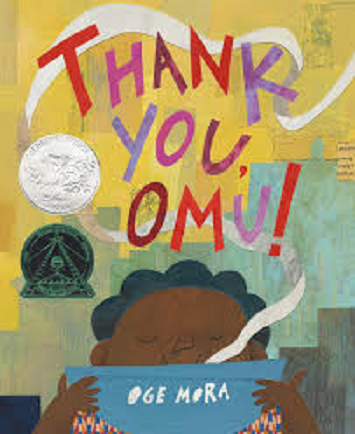 Birch Family Services was proud to participate in Jumpstart's 2019 Read for the Record event. Staff, friends, and volunteers turned out in numbers to read Thank you, Omu! to students across all of our school programs as part of the global campaign to highlight the importance of early literacy.
For the 14th year, Read for the Record brought together millions of adults and children as they read the same book on the same day to build an intergenerational community through reading. Since its inception, more than 20 million people have participated in the event, and hundreds of thousands of books have been distributed to children in underserved communities across the country.
This year's book, Thank You, Omu! is a Caldecott Honor Book and author Oge Mora is the winner of the Coretta Scott King/John Steptoe New Talent Illustrator Award. Thank You, Omu! tells the story of a generous elderly woman who makes a fantastic pot of thick red stew. The scent from her stew travels all throughout her neighborhood and brings all of her community members over to her home for a taste. By the end, she shares a lovely feast with her neighbors where everyone contributes to the meal. And it's not just for kids! This a wonderful story of friendship and community to share with people of all ages.
A big thank you to everyone who came out and helped this morning! Participating in the day's events were Birch staff, Board Members, volunteers, and friends, including State Senator Roxanne J. Persaud (19th Sentate District); Tyrell Hankerson, Director of Community Outreach from the office of NYC Councilperson Adrienne Adams (District 28); Kristen Holness of State Senator James Sanders' office (10th Senate District); a representative of Assemblywoman Alicia Hyndman's office (Assembly District 29); Deputy Chief of Staff Brittany Scottof NYC Council Donovan J. Richards' office (District 31); NYC Councilman Mark Gjonaj (District 13); staff from Lloyd's Banking Group; Monsignor Thomas Dervian of St. Theresa's Catholic Church; volunteers from the Mill Basin Neighborhood Senior Center, and Lauren Uruchima, Senior Children's Librarian of the NY Public Library, Pelham Bay Branch in the Bronx.
Following the readings, students and participants at all the schools took part in creative activities based on the story, including making their own tasty stews out of imaginary ingredients and illustrating their favorite passages from the book.
As usual, everyone — kids and adults alike — had a whole lot of fun contributing to the event and learning about the importance of reading and the joy of reading with one voice!