Resilience in Focus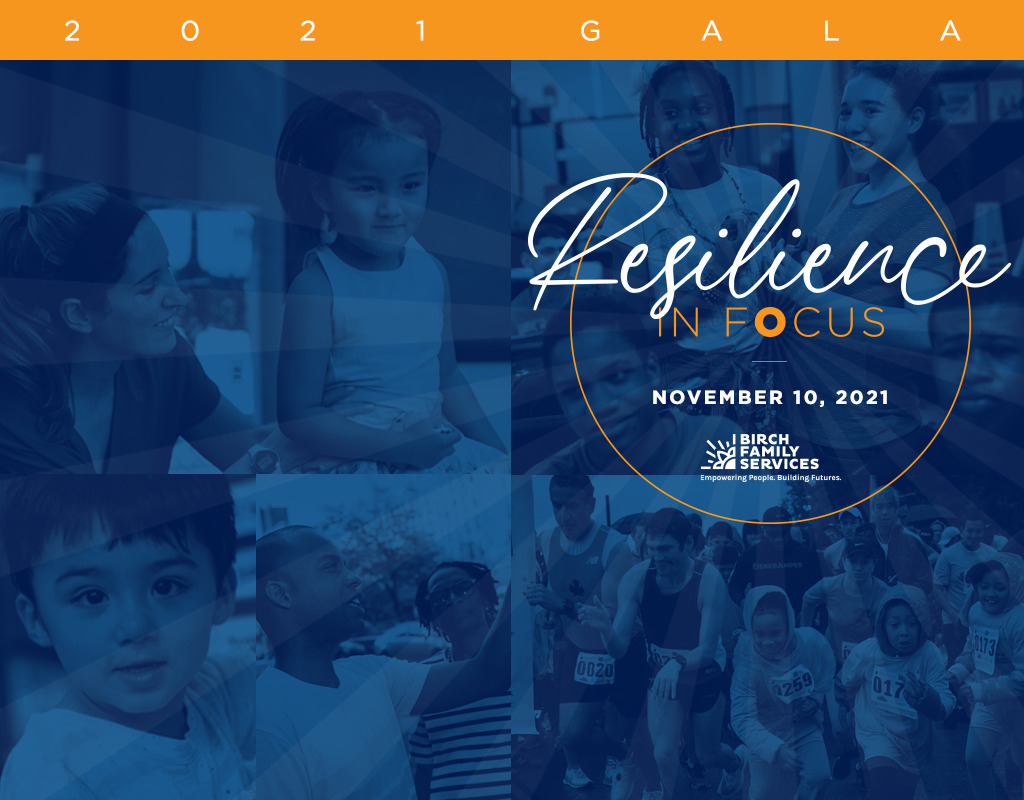 – Resilience in Focus Tickets Sold Out –
Join the Waitlist
It has been a challenging year for us all, but our community came through it stronger than ever. We hope you will join us in celebrating our resilience and accomplishments on Wednesday, November 10, 2021 at The Press Lounge in New York City.
This year's celebration means a lot to us as an organization and for the community we support. The Birch Voices of Hope Award will be presented to TD Bank for its steadfast support that goes beyond a traditional banking partnership. Accepting the award is TD Bank Senior Vice President, George Andreozzi. George has been a key supporter and participant of our Corporate Advisory Network, a community of New York City companies dedicated to diversity and inclusion advancement in the workplace. George has also assisted multiple individuals in finding meaningful employment opportunities through our New Frontier program. He's a great advocate, inviting Birch Family Services to participate in numerous promotional opportunities in partnership with the bank. TD Bank is an exemplary leader and partner that continues to honor our past, shape our present, and transform our future by building a foundation for success.
The Birch Heroes Award will be presented to the outstanding frontline staff of Birch Family Services. Throughout the pandemic, this group of essential workers have been on the often-forgotten frontlines, teaching in our classrooms, providing care in our residences, keeping individuals safe and engaged and maintaining a sense of normalcy for our community. Our frontline staff often put the needs of those they support first and are champions in helping people reach their fullest potential. These heroes continue to provide the same high-quality education and community support services Birch Family Services is known and respected for during these challenging times. We salute them and celebrate their dedication and resilience.
Approximately 150 guests, including Birch's Board of Directors, corporate sponsors, philanthropic supporters, Birch staff, individuals and families we support, and other members of the community, will attend the event. This year's celebration will be a cocktail reception and silent auction, including an event program during which we will recognize our award recipients.
In addition to your attendance, please consider joining us as a sponsor of the evening. This annual event raises much needed funds which allow us to achieve our mission to empower individuals with autism and developmental disabilities to lead fulfilling lives. Sponsorship levels of support include Visionary ($25,000), Partner ($15,000), Leader ($10,000), or Benefactor ($7,500). Please review the form below to see the benefits of the various sponsorship levels.
Our Team will be working to ensure appropriate protocols are in place to help protect our guests from COVID-19.