Ronell Gets Back to Work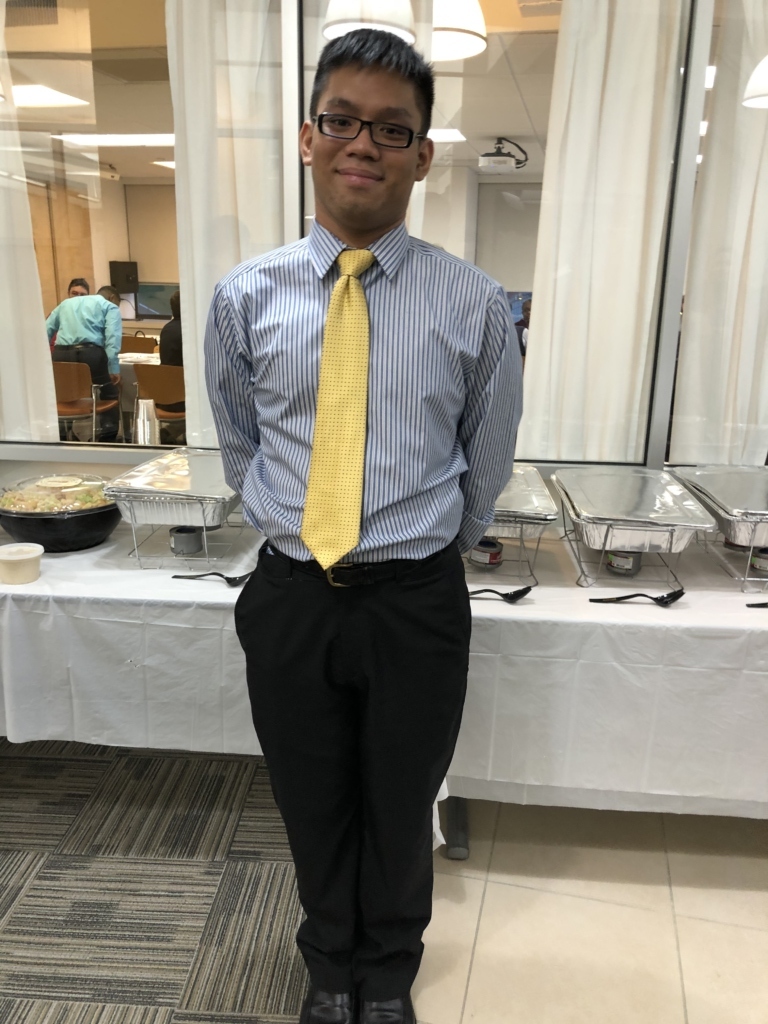 Meet Ronell, a hardworking, good-natured young man with a strong work ethic. After joining Birch Family Service's New Frontier program in February 2019, he quickly landed a position at clothing retailer H&M — and "quickly" isn't an exaggeration.
Soon after receiving workplace readiness training and interview coaching from New Frontier staff, Ronell, who is on the Autism Spectrum, landed a group interview with about 12 other people seeking the same position. During the interview he answered multiple rounds of questions related to his experience and how he would handle certain job-related situations, which was "really tough," recalls Ronell, because he had very little job experience up to this point. But he must have nailed it because, just an hour later while on the bus home from the interview, he received a call from H&M's Human resources department offering him the position at its flagship location in New York City's Herald Square, the largest H&M store in the world.
In his part-time position as a Flagship Sales Advisor, Ronell juggles multiple tasks, including staffing the cash register, directing customers to fitting rooms, and preparing clothes for rehanging, as well as making sure the sales floor is neat and orderly. It's a lot of responsibility, but Ronell, who aspired to working in a position that allowed him to speak and interact with customers, loves the work.
"Being a sales advisor is a lot to handle, because there are a lot of different things to do," says Ronell. "But I really like it. It's like a dream come true."
Unfortunately, like many of his fellow New Frontier program participants during the COVID-19 pandemic, Ronell was furloughed from his gig with H&M in March when New York City businesses shut down. "It kind of was a struggle to not go to work," says Ronell. "Because at first I thought I had lost the job. Then, my manager contacted me and told me that I still had a job, but that it was just on furlough and when H&M opens back up, they can start the process of getting people back in the stores."
Not one to sit idle, Ronell continued to attend workshops and meetings with his job coach at New Frontier throughout the summer until September when his manager told him to get back to work. And he's happy to be back!
"Ronell was not only super motivated to find work but went above and beyond to make sure the connections he made in New Frontier and in the community were fruitful," says Ludovica Alcorn, Employment Specialist Manager for New Frontier. "He's enthusiastic, witty, and very personable! New Frontier is so lucky to be able to support Ronell on his professional journey."