Scarlett Begins Her Pre-School Journey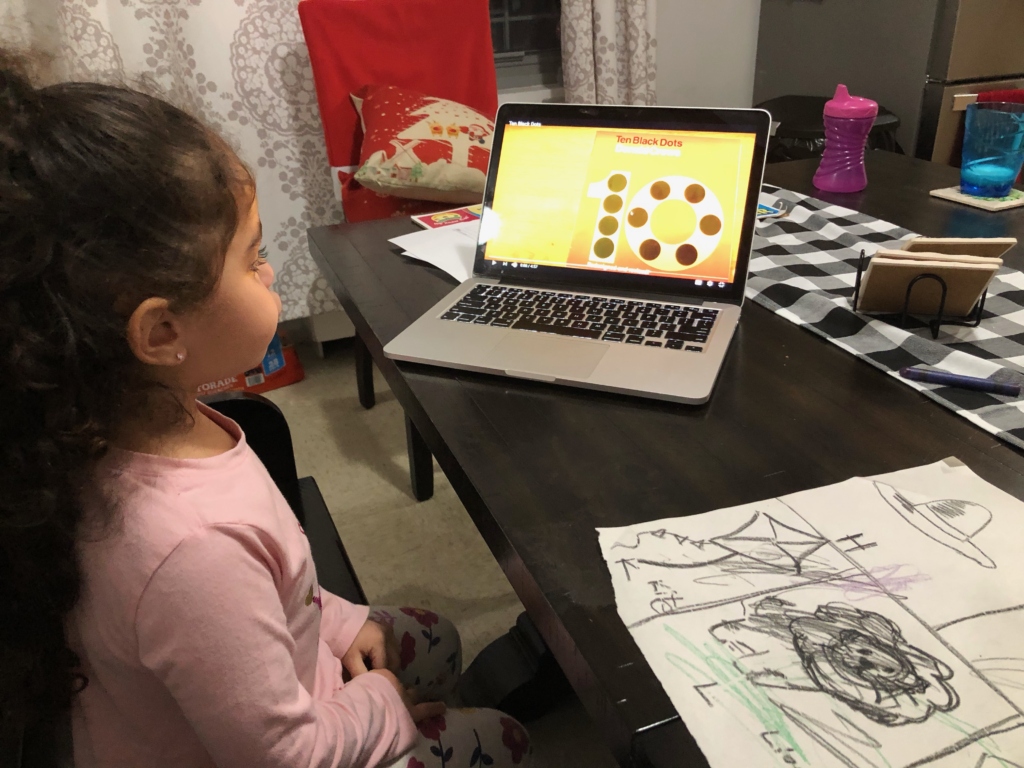 Scarlett joined the pre-school program at Birch Family Services Pelham Bay Early Education Center (PBEC) in July. While she was assigned to Ms. Camille's Room 6, a 10-student special education class with 2 teaching assistants, instruction was conducted remotely on account of the COVID-19 pandemic. Not that this was a problem for Scarlett.
Though she started school with some developmental challenges, including a speech delay and a reluctance to make eye contact, this three-year-old was off and running. Thanks to her very engaged parents, who also worked busy full-time jobs from home, Scarlett did her work and turned it in every day. Mom and Dad even managed to keep up with all the emails and shared videos and pictures every day. Over the next few months, Scarlett thrived. She started to engage more with Ms. Camille through her computer, expanding her reservoir of receptive language, and creating a fertile basis for language development.
In September, when Birch launched its Blended Learning instructional model in which students had the option to attend in-person classes two days each week with three days of remote learning, Mom and Dad opted to keep Scarlett home. While they were feeling the stress of helping their daughter with her schoolwork and keeping up with their professional work, they were still a bit apprehensive about sending their daughter to school on the bus while the COVID-19 pandemic persisted in New York City and around the country. Of course, PBECC had no problem accommodating that decision. In fact, they even arranged for Scarlett to receive her speech therapy and other related services well after the regular school day had ended.
Finally, in October, Scarlett's parents felt that the time was right to send her into school a couple of days a week. Good decision. Now assigned to Ms. Lisa, Scarlett adjusted well to her new routine of riding the bus and spending time in a classroom full of children and away from her parents, all while wearing a protective face mask. Kind of. While she sometimes takes it off or lets it slip down below her nose, Scarlett is always willing to let her teachers help her to put it back in place.
"Scarlett has grown so much since she started coming in," says Ms. Lisa. "She is more engaged in the classroom and on the computer from home. She's anticipating more. She even took a marker out of Dad's hand and drew a straight line on her paper. Her words are really starting to have meaning. I showed her a visual of happy and she said it — unprompted."
Now, just a month into the blended learning model, Scarlett is showing more independence and has started making more language connections, using one or two words to respond to questions and instructions. She's making more eye contact and making new friends while engaging with the children in her class. And Mom and Dad are finally getting some work done. Kind of.