When It Rains It Pours: Thank You for an Overwhelming Success!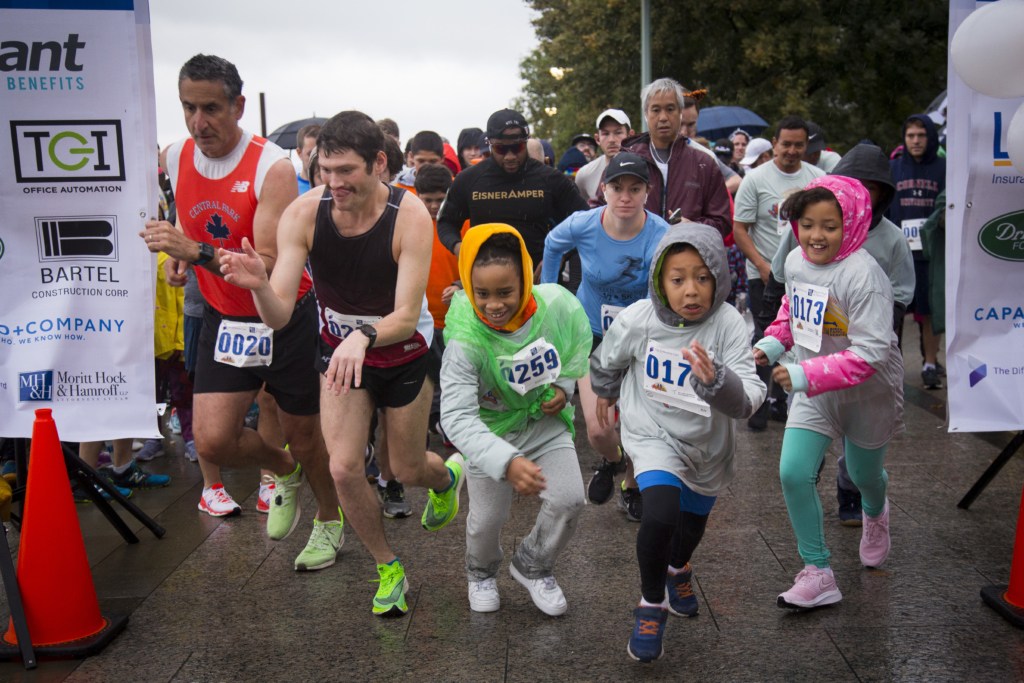 THANK YOU, everyone, for braving the high winds and the driving rain to help make the 7th annual Birch Family Services 5K Halloween Fun Run and Walk such an overwhelming success.
As is often the case with the Birch Community of staff, board members, corporate partners, friends and supporters, you all went above and beyond — some of you in costumes, even! — and didn't let a little weather dampen your spirits. Because of your hard work, this year's event raised more unrestricted funds than any of our previous 5Ks, exceeding our goal of $100,000 and all of our wildest expectations.
Whether you ran, walked, volunteered, formed a fundraising team or spread the word, your participation helped raise critical funds to support our mission of to empower people with autism and developmental disabilities to lead fulfilling lives.
And while you're all amazing in our book, we'd like to give a special shout out to our 1st Place winners:
1st Place – Men – Samuel Gott
1st Place – Women – Ashley Thompson (Team Capalino)
1st Place Team – Team Sammy
Congratulations, everyone!
Also, while everyone has already crossed the Finish Line, we're still accepting contributions until November 15 to support the day. So please continue to stretch your networks and let everyone know that there's still time to contribute.
Thank you, again, for going the extra mile for the people we support and their families. Your work truly makes a difference in their lives.