Volunteers Needed for 7th annual Birch Family Services 5K Halloween Fun Run and Walk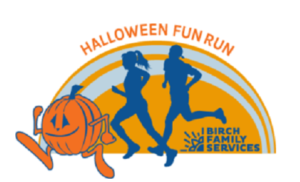 Please join us on Sunday, October 27 at Manhattan's Hudson River Park – Pier 64 for the 7th annual Birch Family Services 5K Halloween Fun Run and Walk as we celebrate our community and raise awareness for the 2,000 individuals with autism and developmental disabilities we empower daily. As this year's theme is a Halloween Fun Run, costumes are encouraged!
We need volunteers to help manage specific Race Day tasks, including:
Set Up
Registration and Check-In
Race Course Safety Volunteer
Mile Marker Volunteer
Trash Patrol
Clean Up
Water Distribution
Please note, all volunteers must be physically active ant able to carry at least 20 lbs.
If you are a caring person, looking to help with the success of our event. Please email events@birchfamilyservices.org. Don't forget to include your shirt size for a free T-shirt!
Birch is there to support people with autism and developmental disabilities reach their fullest potential in our education and community programs so they may live more independently, obtain competitive employment, and become integral members of their communities. Today, we touch the lives of more than 2,000 people and their families in Manhattan, Queens, Brooklyn, and the Bronx. However, that number continues to grow and the need for our services is greater than ever. As a supporter of Birch, you will make a difference by helping us raise critical resources to empower people to lead fulfilling lives.
To learn more about the event, register for the race, and join or create a team, click the box below.